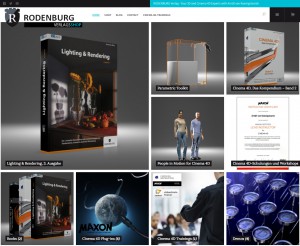 I know it has been quite a while I posted a Newsletter. I promise to keep you informed more frequently in the future.
During the last weeks and months we worked hard to enhance your user experience at our webshop. The resulting new online shop has just been activated. Please have a look and let us know what you think.
https://www.rodenburg-verlag.de
To start off with a series of new Plug-ins for Cinema 4D you can find the Parametric Toolkit as a new product in our shop now. It's a bundle of two individual new Plug-ins easing the way you are used to work with primitive objects and polygon selections. Check out the teaser videos and the more in-depth workflow videos at our YouTube channel to see the tools in action.
Btw. to celebrate the launch of this first new product use the Coupon Code welcome_back to save 15% on all Plug-ins during checkout! This Code is valid until tomorrow. New products and campaigns are prepared already.
German visitors of our site might have a already noticed that we released a new book as well: The german translation of the american bestseller 'Lighting & Rendering, 3rd edition' by former Pixar employee Jeremy Birn. If you like to improve the quality of your renderings, learn more about light, materials and rendering, look no further. Shipment is free for customers inside the EU.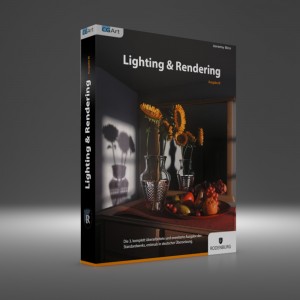 Beside that, some new german video trainings have also been released together with our partner Video2Brain. Check them out!
Have a great weekend!
Arndt von Koenigsmarck
Rodenburg Verlag & Akademie